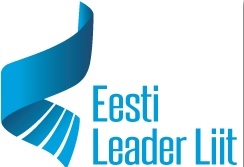 Estonian Leader Union
The purpose of LEADER Union is to connect Estonian LEADER Union action groups and to protect action group interests and also to support their knowledge-based development.
Our vision:
Estonian LEADER Union is aggregative union to Estonian action groups, which represents international development organizations who act as a unifies of communities, supporters of regional policy and keepers of rural areas.
Our mission:
Estonian LEADER Union is social partner in the legislative process, competent in developing members and guardian of LEADER principles in rural areas development.
To achieve our purpose Estonian LEADER Union:
represents and protects members common interests in national institutions, societal and international organizations;

takes part in national and international discussions of rural areas;

represents members interests as a social partner in lawmaking of LEADER activities;

supports members cooperation and creates different cooperation networks;

organizes, decreases and conducts training activities;

organizes development of operating procedures which are needed for work

arranges legal aid and advises on legal issues;

organizes mutual procurements

takes part in different projects and cooperation networks which support international, national, regional or local levels.