The Smart Villages Programme is a national LEADER cooperation project that aims to provide support and training activities to participating villages to develop a Smart Village strategy and implement innovative pilot activities in their area.
The development programme of Smart Villages is implemented by 13 Estonian Local Action Groups (LAGs). 24 villages/regions all over Estonia participate in the development programme.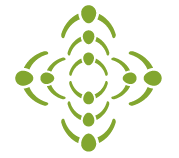 Smart Villages Programme includes:
6 training modules on different topics (social innovation, digitalization, greening solutions, networking and people involvement, urban-rural cooperation, cross-border service development, local marketing and attracting people to the region, smart transport and logistics solutions, self-sufficiency and business services).
2-day study trip in Estonia and 5-day study trip abroad.
Implementation of pilot activities – each village carries out at least one pilot activity set out in the strategy, receiving a grant of 5,000 €. The pilot action will be selected during the preparation of the strategy.
Mentoring support – each village gets its own mentor. A total of 5 working days of mentoring support has been calculated for each village. In addition, it is possible to use expert knowledge according to the needs of villages.
Communication and information activities – sub-page of Smart Villages on the Estonian LEADER Union web and on Facebook, articles, sharing information on good practices, sharing information with Estonian and the international community.
Network coordination and project management – coordination of all activities and information sharing, organizational issues. Coordination of cooperation with trainers, mentors, communities, international partners.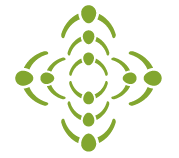 Expected results of the National Smart Villages Programme are:
Each participating village prepares a Smart Village strategy – 24 villages and 24 strategies.
Each participating village implements pilot actions in the frame of the Smart Village strategy – 24 pilot actions.
A National Smart Villages Network will be established and linked with the international Smart Rural 21 network.
Communication activities to introduce Smart Village strategies and results of pilot actions will be implemented to enhance public awareness and the know-how of Estonian villages, governmental institutions, etc.
LEADER LAGs will gain experience on how to implement the concept of Smart Villages at the local level and can, if necessary, plan follow-up activities into their Local Development Strategies (LDS) for the new programming period 2021-2027.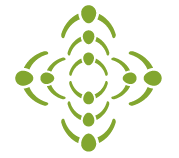 There were different target groups involved into various types of activities while implementing the National Smart Villages Programme:
Estonian national working group (steering group) on Smart Villages: Ministry of Rural Affairs, Ministry of Social Affairs, Estonian Rural Network, Estonian LEADER Union, Estonian Village Movement, Association of Estonian Cities and Municipalities
The main role of the national working group was to support the implementation of the programme, give feedback, evaluate Smart Village strategies, build linkages with their own capacity building and dissemination activities, potential support measures.
13 LEADER Local Action Groups across Estonia – Their main role was to implement the LEADER cooperation project and support local communities while preparing Smart Village strategies and implementing pilot actions. The second role of LAGs was to get a better understanding about the Smart Villages concept and its implementation on the local level and use this experience to design LDS and support measures for the new programming period 2021-2027.
List of LAGs participating in the project: Tartu County Development Association, Valga County Partnerships Board, Western-Harju Partnership, Jõgevamaa Cooperation Chamber, Võrumaa Partnership Assambly, Pärnu Bay Partnership, Järva Development Partners, PAIK, East-Harju Partnership, Põlva County Partnership Board, Green Riverland Partnership, North-Harju Partnership, Virumaa Koostöökogu.
24 villages from the areas of participating LAGs – There are very different types of villages participating in the programme: traditional villages, groups of villages, entire municipalities, rural-urban combined areas, etc. All participating villages inculded into the process representatives from different sectors – local citizens, businesses, village associations, local authorities as well as vulnerable groups – elderly, youth, etc. Their main role was to participate in the programme, prepare a Smart Village strategy and implement pilot actions.
CONTACT
Smart Villages Program Coordinators:

Kristiina Tammets
LAG Tartu County Development Association CEO
E-mail: kristiina@tas.ee
Tel: 5340 9873

Tiina Ivask
LAG Valga County Partnerships Board CEO
E-mail: tiina@valgaleader.ee
Tel: 5349 1195